BestReviews is reader-supported and may earn an affiliate commission. Details.
Quickly tend to injuries during your vacation with these compact first-aid kits
IN THIS ARTICLE:
As we approach the summer, many people are planning for or preparing to take vacations. Whether traveling by car, train, plane or boat, unexpected accidents can happen, especially if you have children. You can quickly treat minor cuts, sprains, burns and other injuries that are not life-threatening with a first-aid kit.
You might have a first-aid kit at home, but it's probably too large to fit in a carry-on or a handbag. A compact-sized first-aid kit contains all the essentials you'll need to tend to your family's injuries while traveling.
Benefits of having a compact first-aid kit
When you're traveling, keeping a first-aid kit handy is essential. You'll never know when an accident may happen that requires immediate medical supplies. Aside from treating injuries, a first-aid kit can save money as you won't need to stop by a pharmacy to grab supplies. This kit can also prevent unneeded trips to the emergency room or urgent care for injuries you can treat in minutes.
A standard, compact first-aid kit can include items such as:
Adhesive bandages of various sizes
Adhesive cloth tape
Sterile, disposable gloves
Antiseptic wipes
Instant cold compress
Hydrogen peroxide
Hydrocortisone cream
Antibiotic ointment
Gauze roll bandage
Oral thermometer
Tweezers
Over-the-counter medications such as ibuprofen, cold medicines, laxatives and acetaminophen
Best compact first-aid kits for travel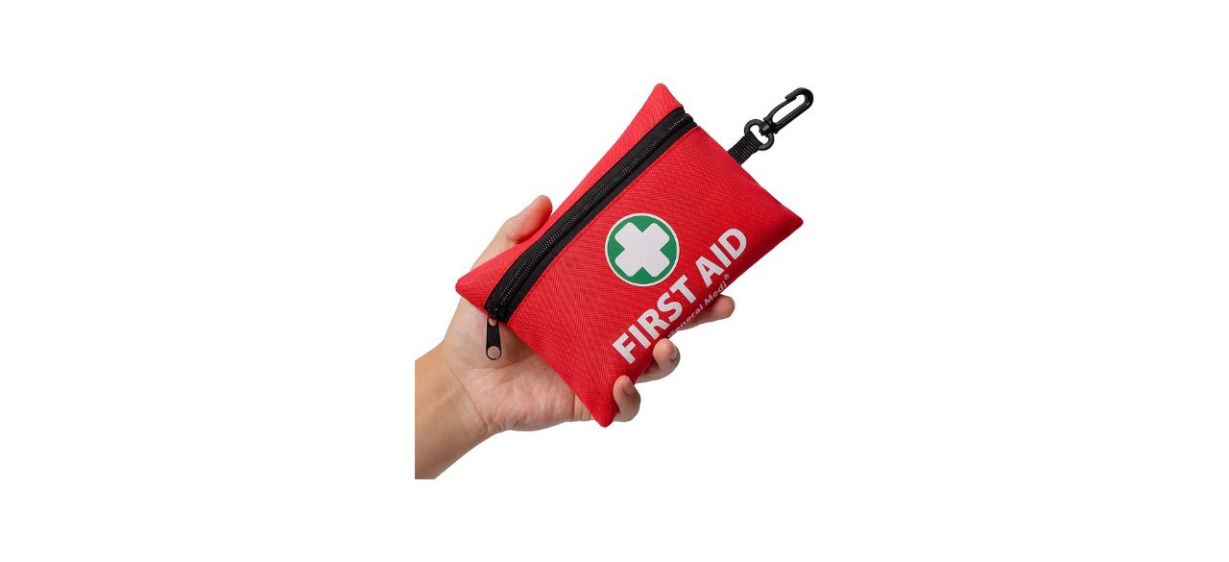 General Medi Store Mini First-Aid Kit
This kit contains 110 pieces of first-aid supplies. These items are made of high-quality, hospital-grade materials. The kit includes equipment to handle indoor and outdoor emergencies. The medical supplies come in a waterproof zipper bag with a carabiner.
Sold by Amazon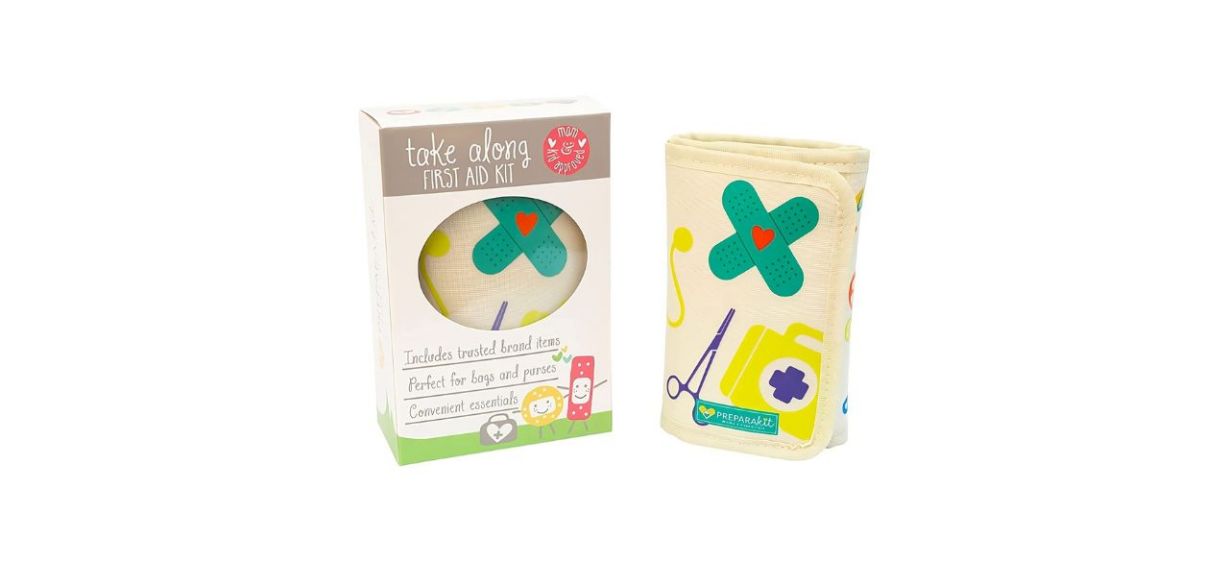 PreparaKit Small Compact First-Aid Kit for Kids
The 50-piece kit includes medical supplies with kid-friendly designs. It can fit in a diaper bag, purse or carry-on. The supplies are made of latex-free, hospital-grade materials. It has an easy-open design and pockets to help you quickly find the necessary supplies. It is FSA/HSA eligible and TSA-approved.
Sold by Amazon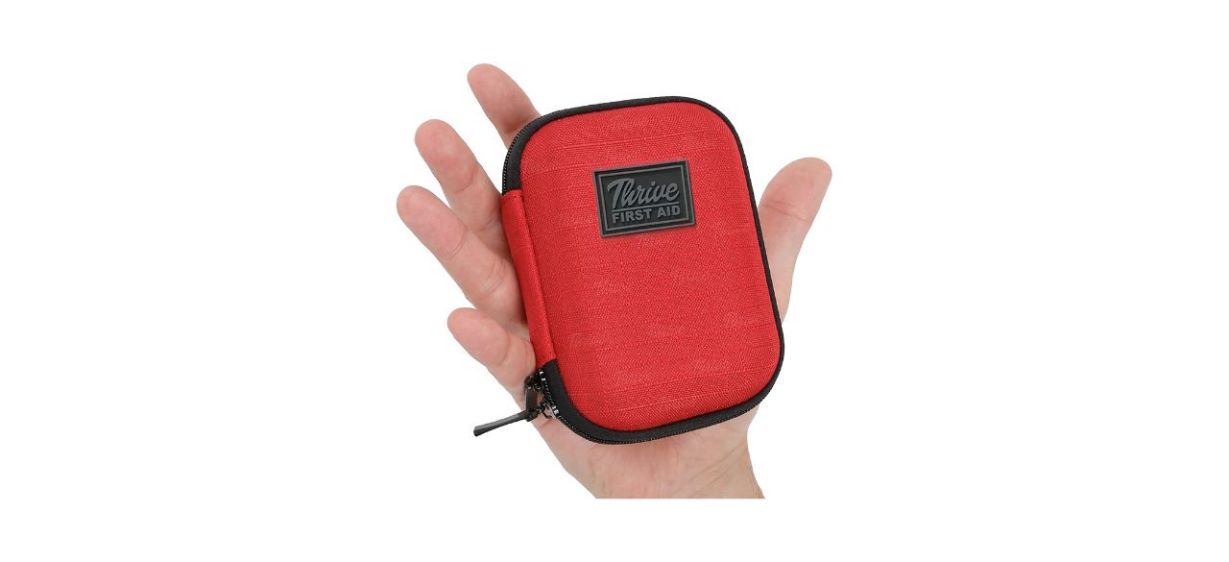 Thrive Travel Essentials Mini First-Aid Kit
This first-aid kit has 66 medical supplies. The lightweight, durable case is made of rip-stop nylon and vinyl fabric. The case includes inner pockets to organize your supplies. It complies with American ANSI and OSHA professional standards. It is eligible for FSA/HSA.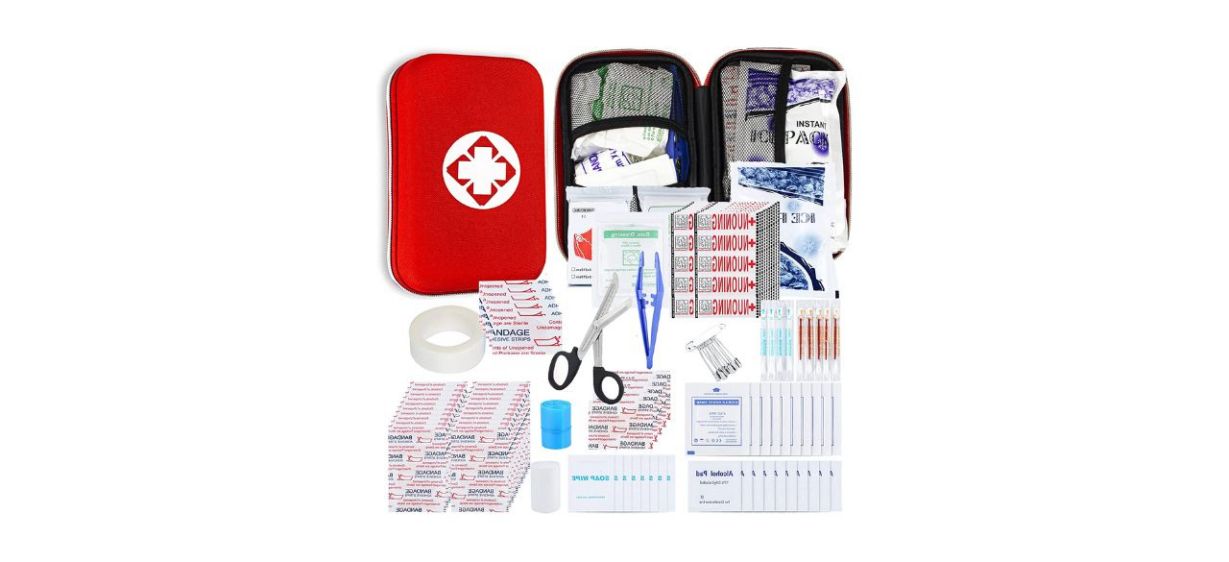 Yiderbo Small Waterproof Car First-Aid Kit
You'll get 273 pieces of medical supplies in this kit. It contains all-purpose supplies for medical emergencies. The supplies are in a bright red bag so you can easily find them. The case is waterproof, so you won't have to worry about the supplies getting wet during water activities.
Sold by Amazon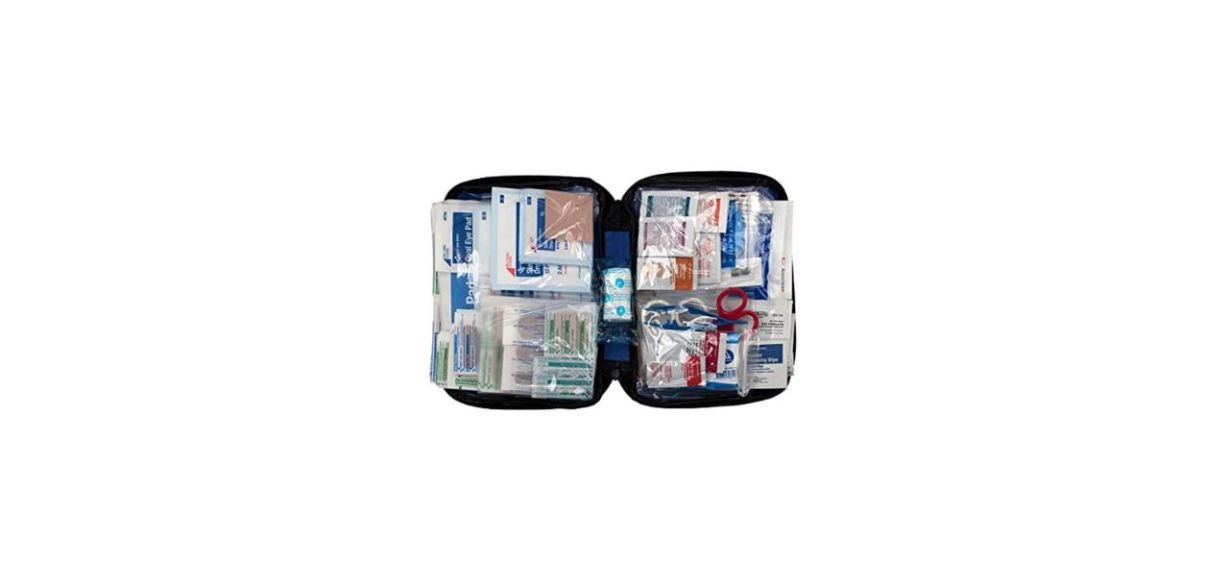 First-Aid Only 298 Piece All-Purpose First-Aid Emergency Kit
This 298-piece first-aid kit prepares you for medical emergencies while traveling. It has clear, plastic liners to store your medical supplies and provide quick access to what you need. It comes in a lightweight, compact carrying case. The kit can assist with minor scrapes, cuts and burns.
Sold by Amazon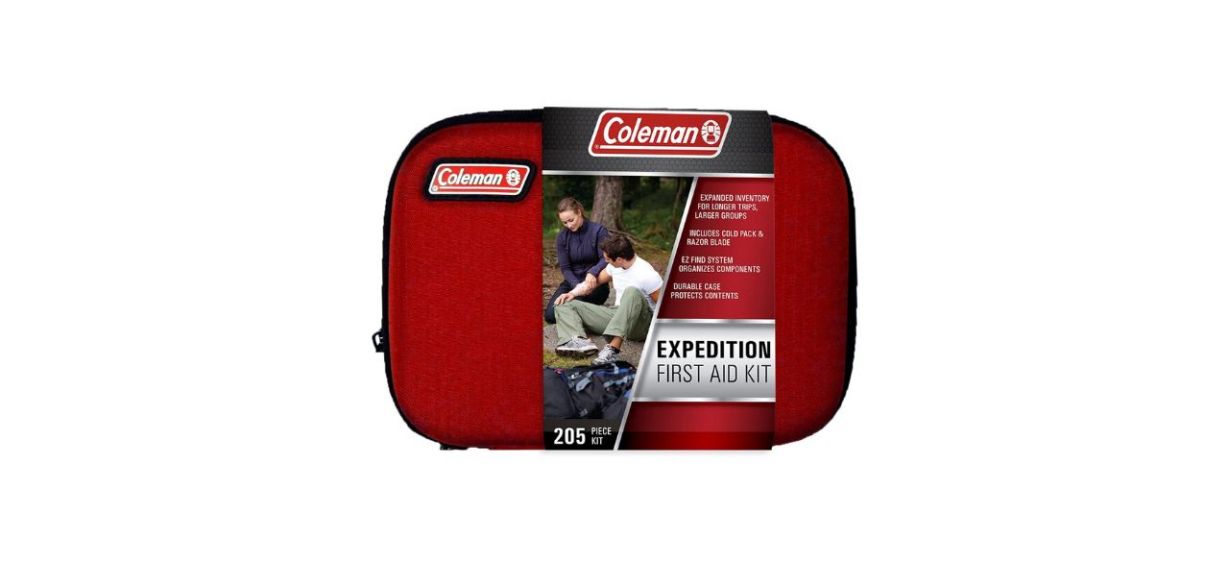 Coleman All-Purpose Basic First-Aid Kit
The Coleman All-Purpose Basic First-Aid Kit contains 205 latex-free medical supplies. The equipment comes in a portable, lightweight case. The kit can help you tend to minor cuts, abrasions and bites during travel. It is designed to accommodate extended trips and larger traveling groups.
Sold by Amazon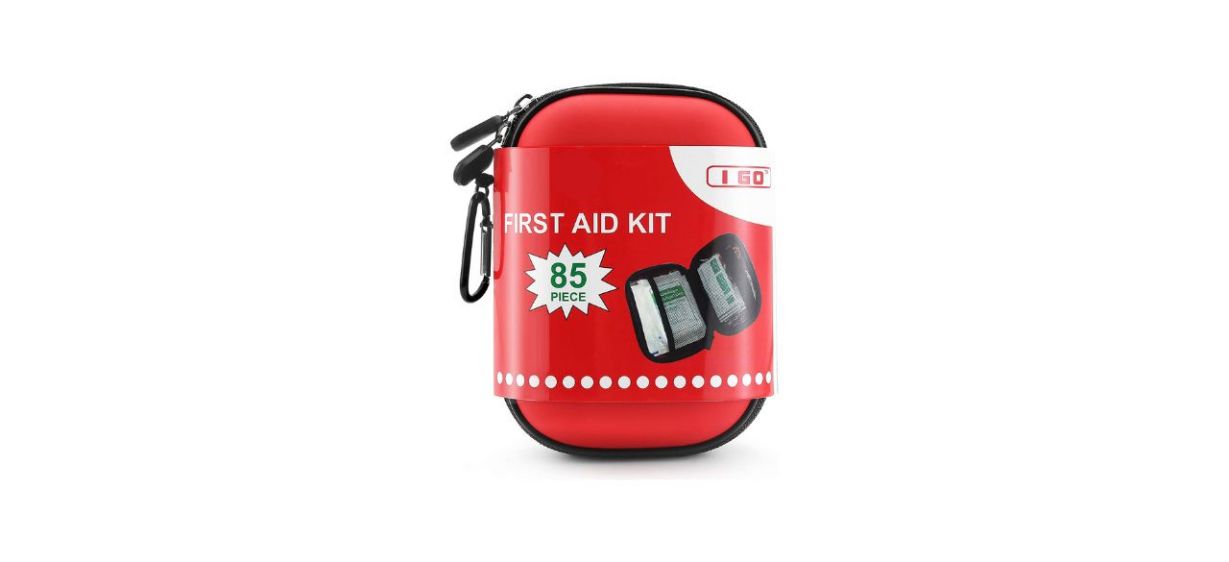 I Go 85 Pieces Hard Shell Mini Compact First-Aid Kit
The kit includes 85 essential, safety-approved medical supplies. It has a clear mesh lining and two-way zippers. The hardshell case is made of water-resistant EVA material. This kit is available in an assortment of colors to choose from.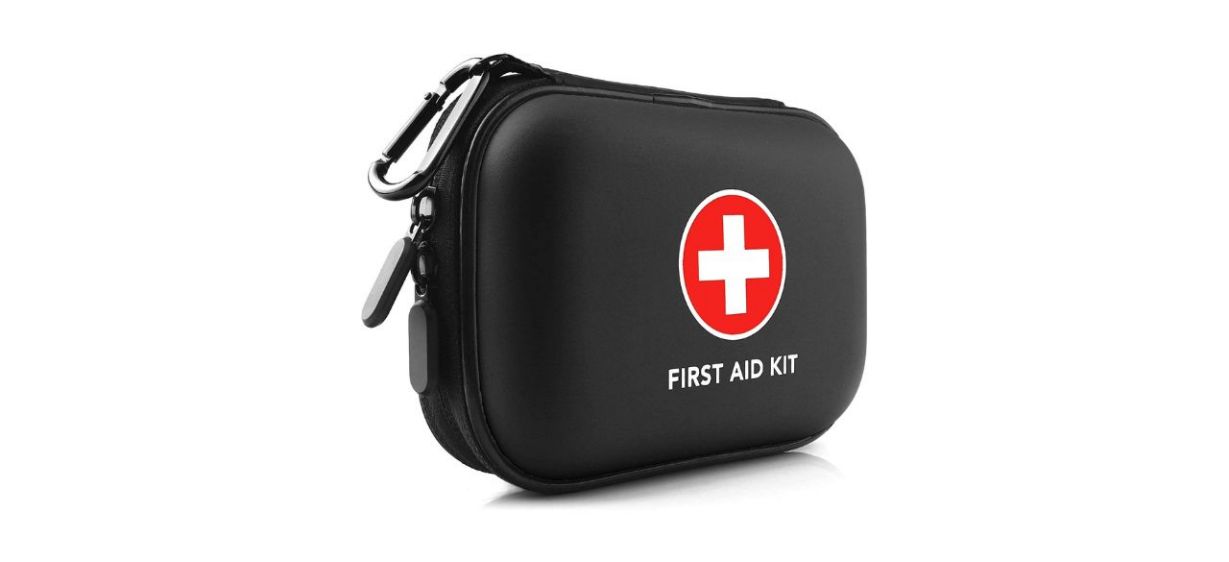 The first-aid kit has 100 pieces of useful, hospital-grade medical supplies. The equipment is enclosed in a compact, lightweight carrying case. The case is made of durable, waterproof materials. It includes double zippers and a carabiner to attach to a backpack or handbag.
Sold by Amazon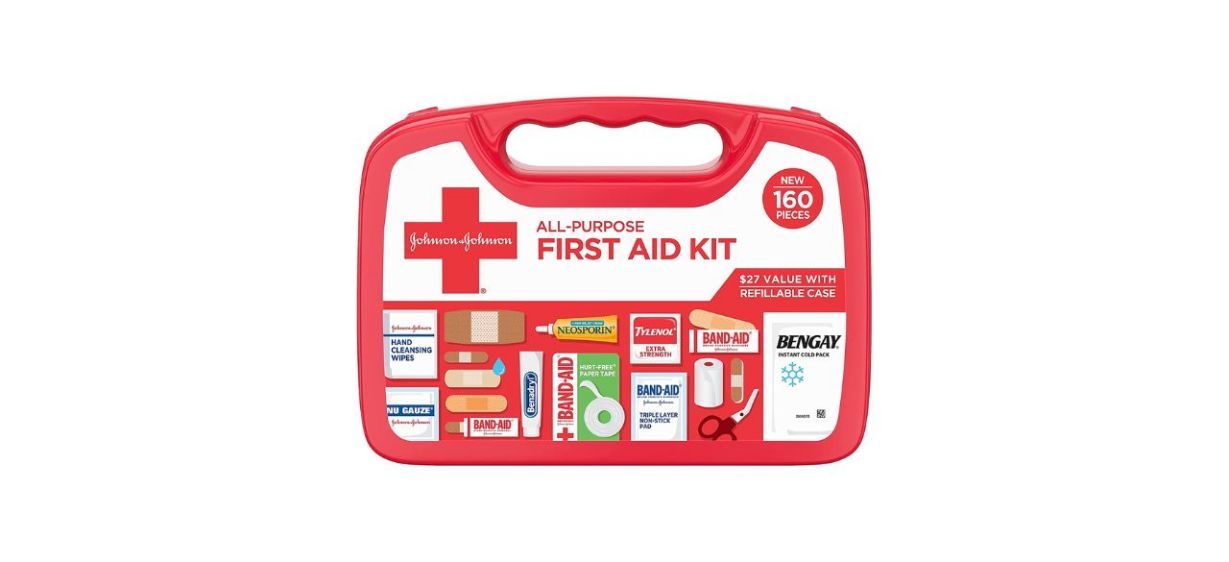 Johnson & Johnson All-Purpose Portable Compact Emergency First-Aid Kit
The Johnson & Johnson All-Purpose Portable Compact Emergency First-Aid Kit includes 160 medical supplies. It includes equipment from well-known brands such as Band-Aid, Neosporin and Benadryl. The kit comes in a compact, portable size to take on your travels.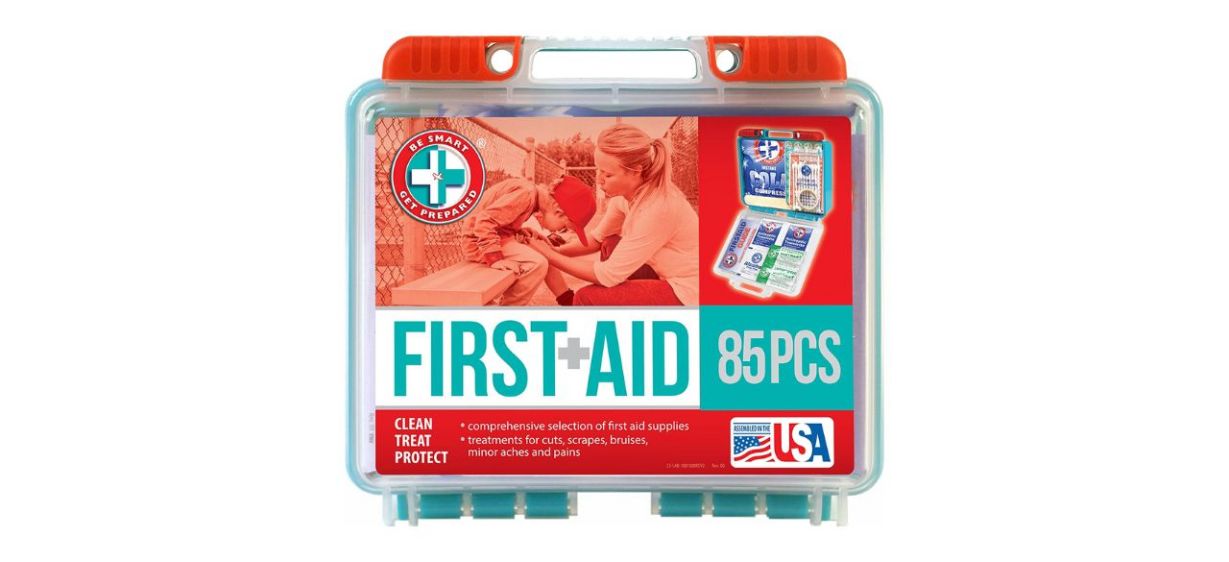 Be Smart Get Prepared 85-Piece First-Aid Kit
This kit includes 85 pieces of medical-grade supplies meeting regulatory requirements. The supplies are stored in a sturdy, impact-resistant carrying case. The case has easy slide latches and internal dividers to organize your equipment. This kit is eligible for FSA/HSA.
Sold by Amazon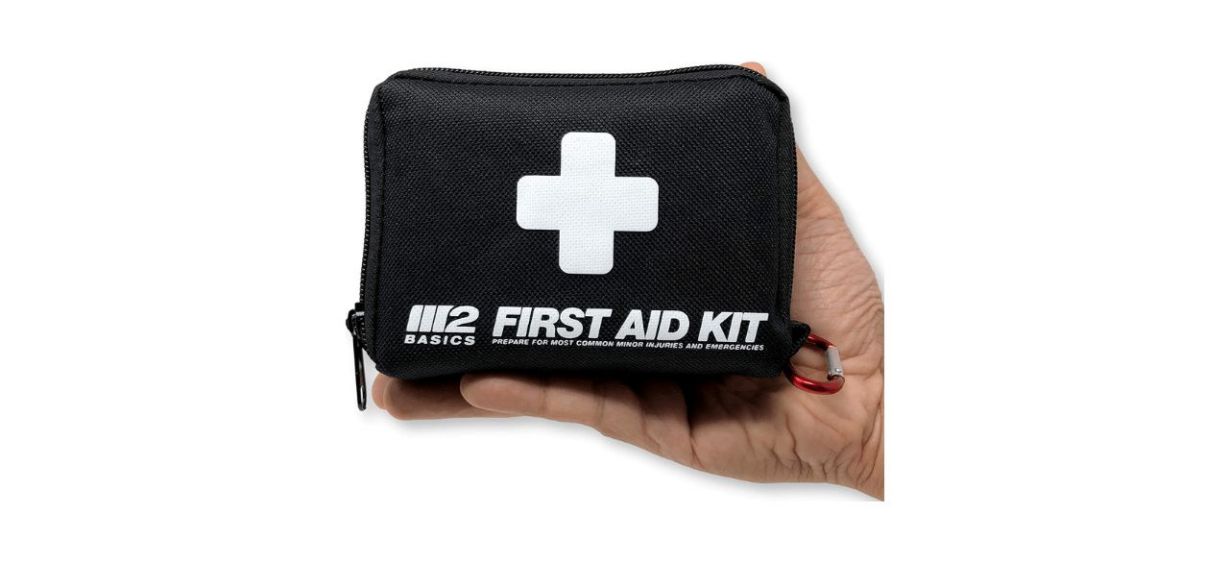 M2 Basics Compact 150-Piece First-Aid Kit
With 150 medical supplies, you can treat various injuries and other non-life-threatening medical issues while traveling. The supplies come in a lightweight, durable bag you can clip to your baggage with a carabiner. This kit is approved for FSA/HSA.
Sold by Amazon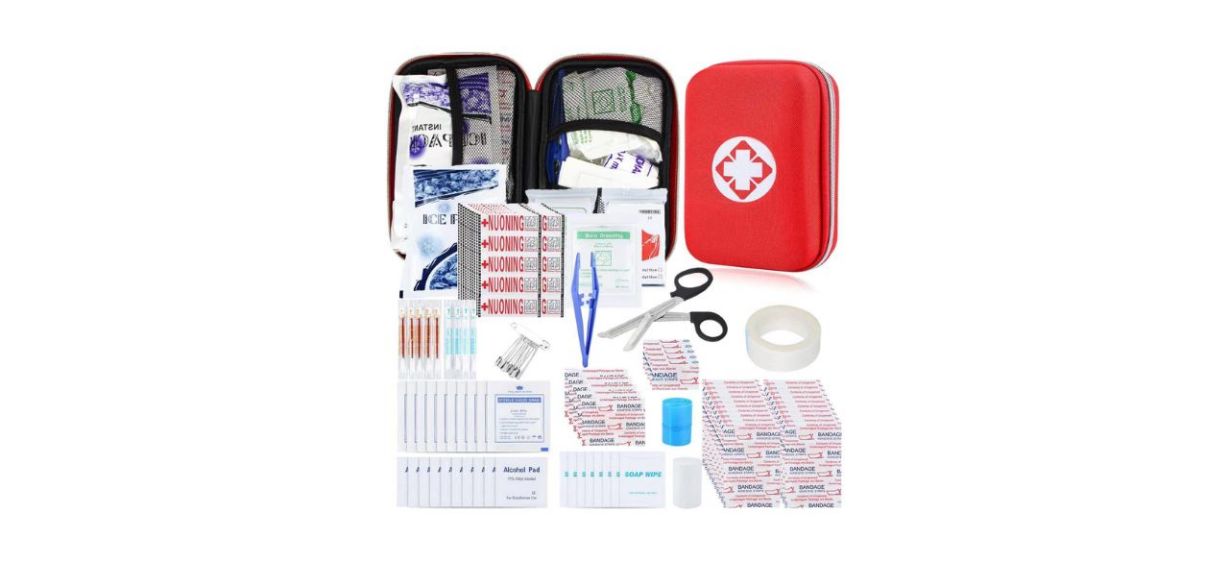 Amorning 276-Piece First-Aid Kit
The first-aid kit includes 276 pieces of medical supplies. It has a portable, waterproof case to organize and store your supplies. It also includes an emergency blanket and other supplies for outdoor activities.
Sold by Amazon
Worth checking out
Want to shop the best products at the best prices? Check out Daily Deals from BestReviews.
Sign up here to receive the BestReviews weekly newsletter for useful advice on new products and noteworthy deals.
Taneia Surles writes for BestReviews. BestReviews has helped millions of consumers simplify their purchasing decisions, saving them time and money.