Ensure they have all the tools they need for an immersive experience
Video games can transport anybody to fantastical worlds. They can help anybody become a world-class spy or a championship racecar driver. They let you experience the nail-biting anxiety of modern and historical conflicts. But not having the correct gear can quickly rip you away from the illusion, which naturally diminishes the experience.
It's easy to think that if you want the best immersion into a game, you'll need the biggest monitor or TV around. While that is somewhat true (the visuals do matter), there are other gadgets that greatly enhance the realism.
For example, an excellent headset with surround-sound capabilities lets you hear the action from distinctly different directions. Audio is an incredibly powerful medium, and sometimes it's more effective than having the latest graphics card or monitor.
Best virtual reality headsets and systems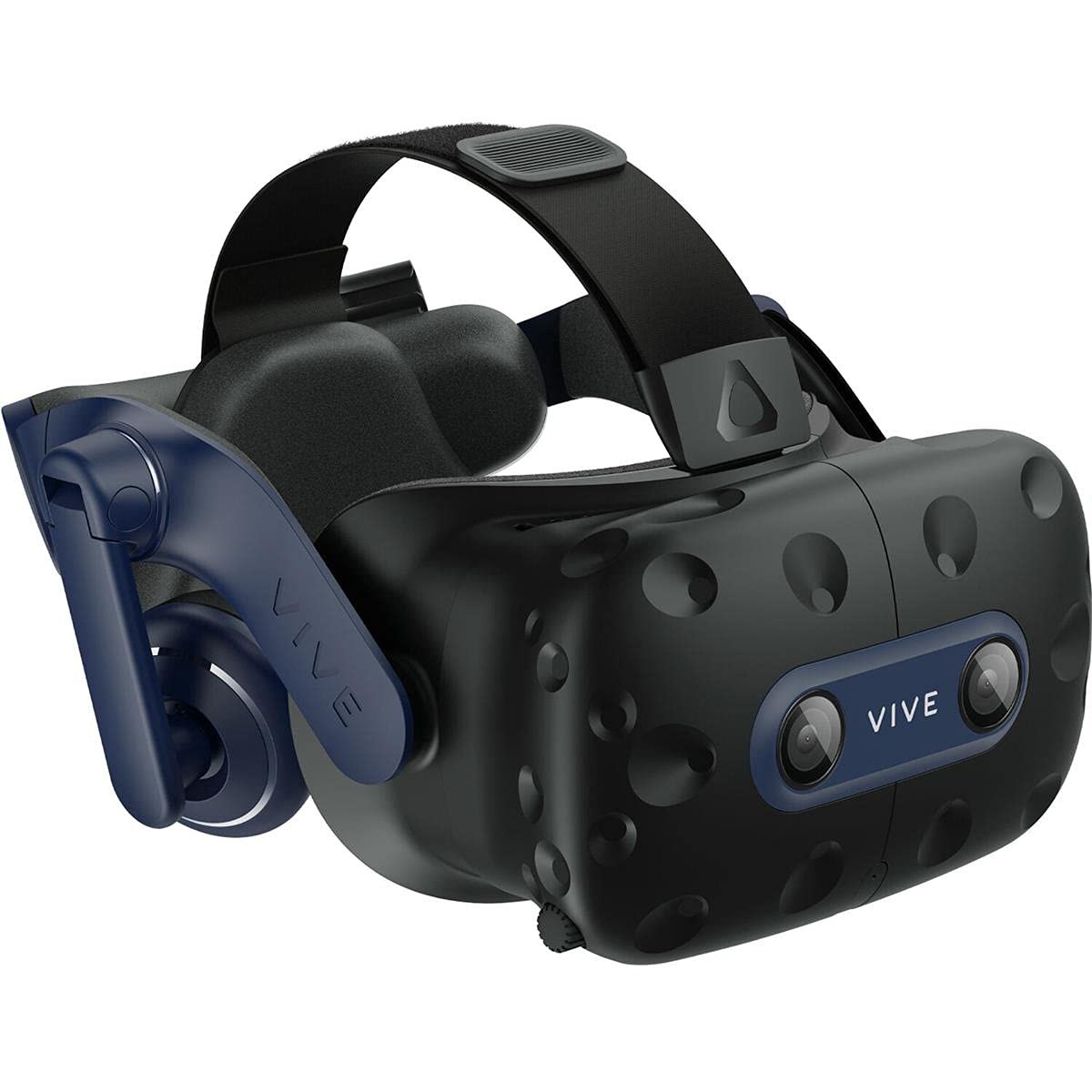 A top-tier model with improved design, features and fit over its predecessors.
Sold by Amazon
There are few better ways for total gaming immersion than with a virtual reality headset. The Vive Pro 2 is certainly one of the best, as it features 5K visuals with a 120-degree field of view, a 120-hertz display refresh rate and integrated speakers.
Affordable and easy to set up.
Sold by Amazon
Facebook's headset is more affordable than others, and it's an excellent choice for anybody who wants to experience virtual reality. It features two wireless controllers, 3D positional audio and is compatible with over 350 mobile games.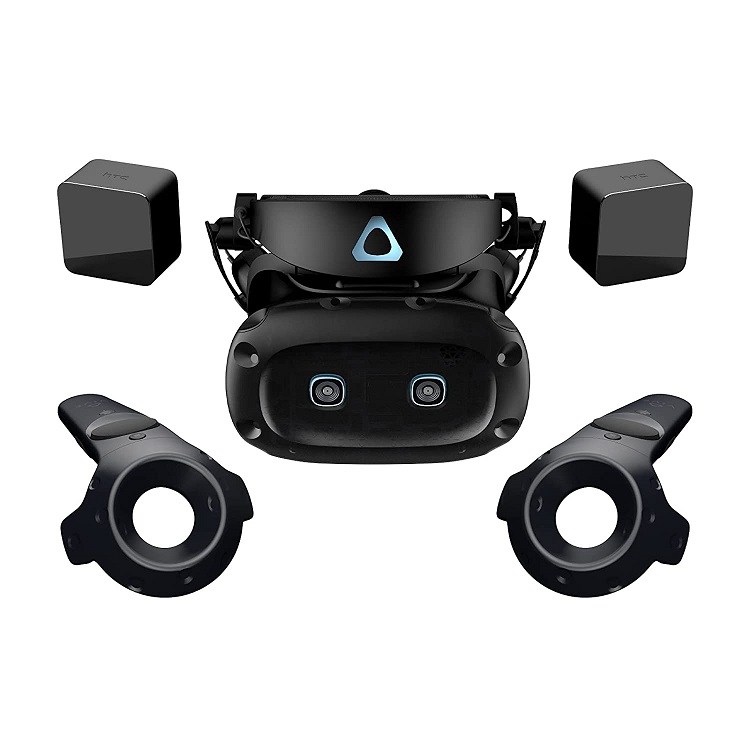 The most comprehensive option for serious VR gamers.
Sold by Amazon
One of the most expensive VR headsets, the Cosmos Elite delivers the ultimate experience in interactive video games. The base station covers up to 160 square feet of motion tracking, the dual 3.4-inch display uses the latest LCD technology and the headset has built-in speakers.
Best gaming monitors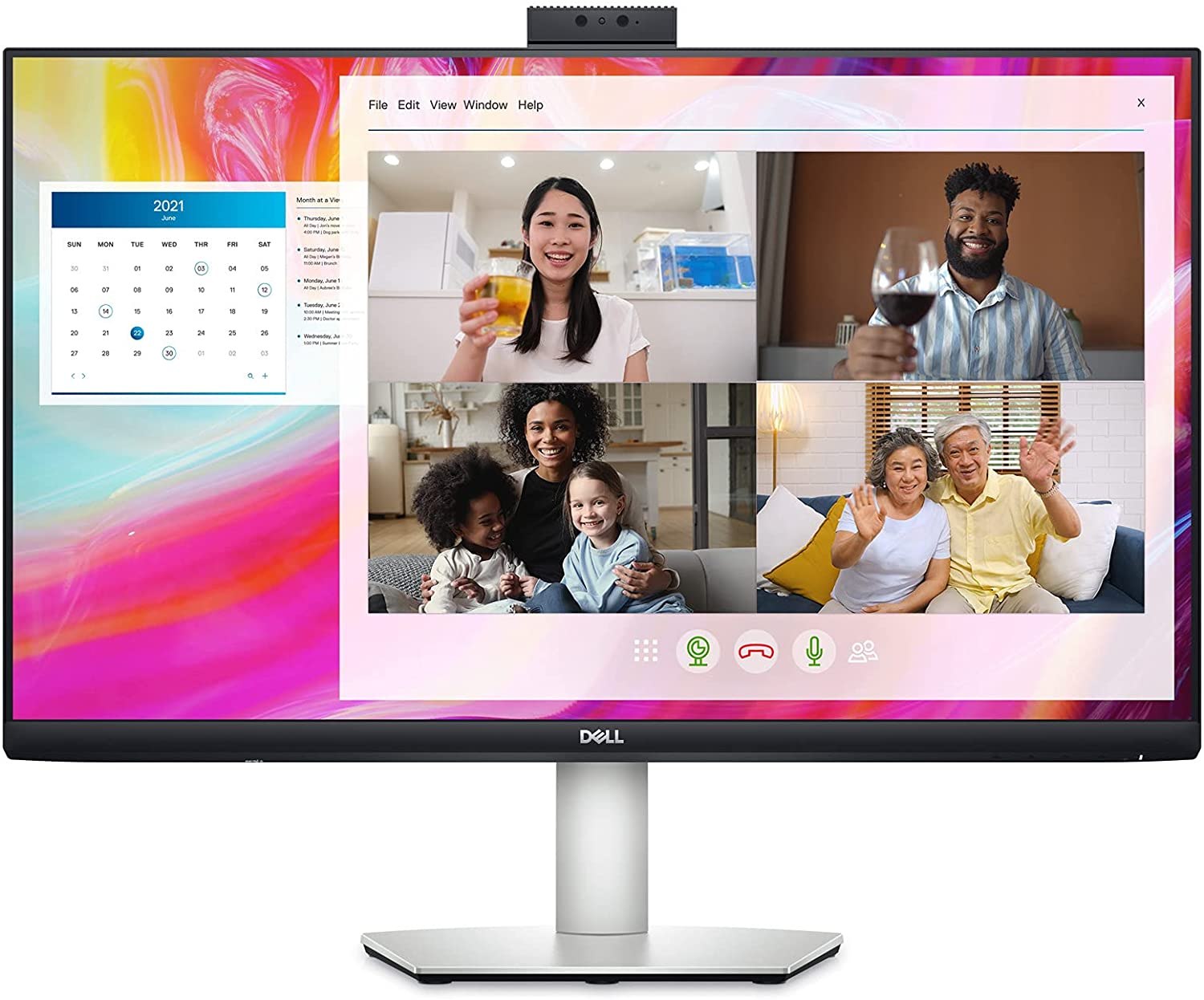 Dell, 27-inch QHD 2560 x 1440 75Hz Monitor
Simple to hook up and just the right size for a desk.
Sold by Amazon
When it comes to gaming on a monitor, bigger is often much better. This 27-inch display uses an LCD panel with In-Plane Switching for smoother visuals and has an integrated webcam, built-in speakers and a USB-C port for a range of device compatibility.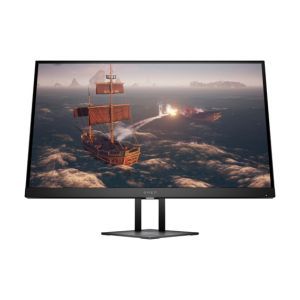 When we tested this monitor, it delivered a colorful immersive experience.
Sold by Amazon
With a super-quick response time, a high-resolution display and a 27-inch LED screen, this monitor is a good choice for gaming enthusiasts. Two lighting areas offer more customization options.
Best gaming controllers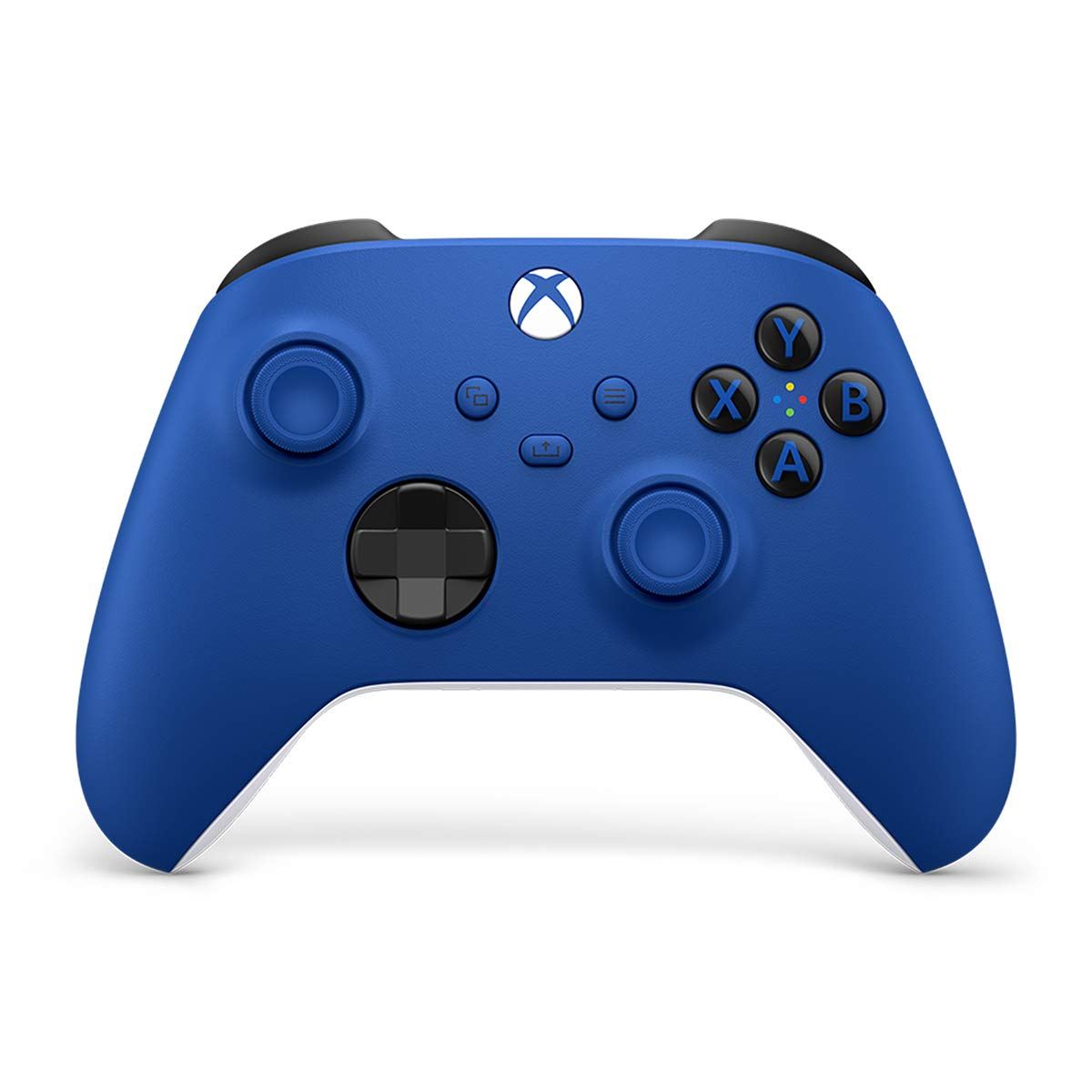 Microsoft, Xbox Wireless Controller
Microsoft's versatile official Xbox Wireless Controller is as stylish to look at as it is comfortable to play with.
Sold by Amazon
The official controller for Microsoft's latest gaming console is one of the best accessories you can add to your arsenal. The familiar design has largely remained unchanged, but there have been a few upgrades that make it easier to operate. It's available in a variety of exciting designs.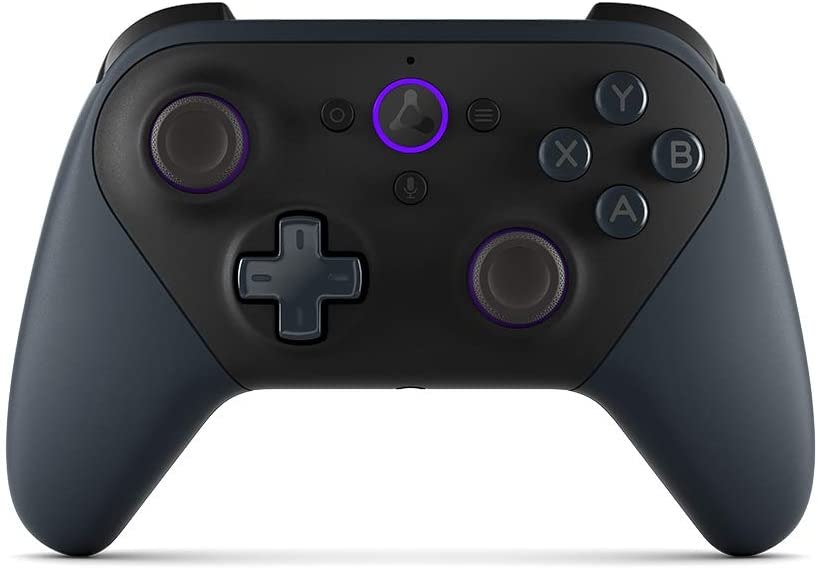 Makes cloud-based gaming easy.
Sold by Amazon
While it's made to accompany Amazon's Luna cloud gaming service, the official Luna controller has a similar layout to Microsoft's gadget, making it easy for first-time users to feel at ease. It is compatible with Windows, Mac, Fire TVs and Android devices.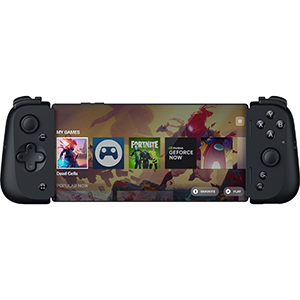 Razer, Kishi V2 Mobile Gaming Controller
Enhances your mobile gaming experience.
Sold by Amazon
Gaming on a mobile phone is awkward, but the second version of the Kishi controller from Razer makes that a lot easier. You simply slot your Android phone into the central compartment, and the controller sections on each side give you more flexibility than ever before.
Best gaming consoles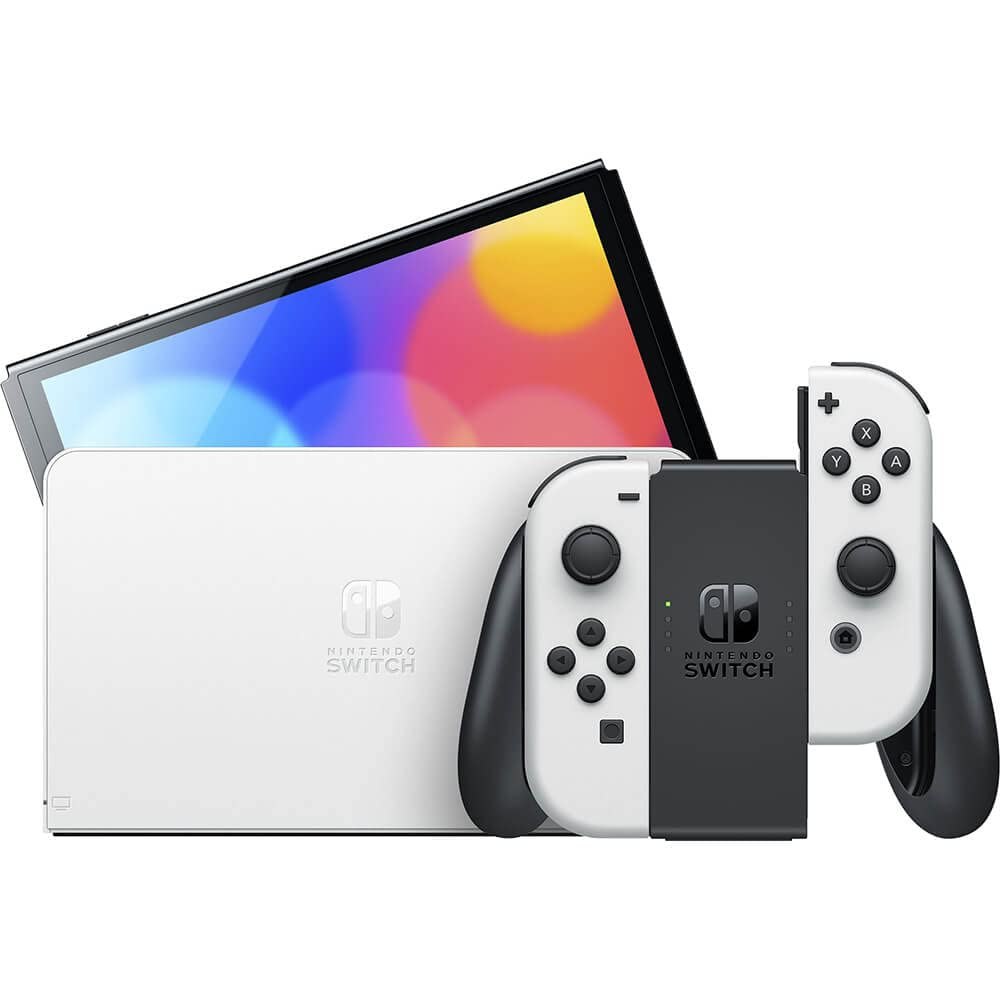 Handheld fun with a vibrant display.
Sold by Amazon
If you want to play video games on the go and on the big screen at home, the Switch is the perfect gaming gadget. The latest console from Nintendo integrates a 7-inch OLED display with two removable controllers on each side. It comes with a docking station that projects the action onto your TV.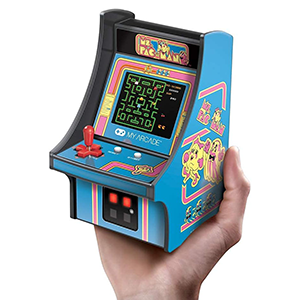 My Arcade, Micro Player Mini Arcade Machine
Classic arcade fun that fits in the palm of your hand.
Sold by Amazon
Everybody loves a bit of nostalgia, and this mini arcade machine is an excellent gift to transport them back to their childhood. Fitting in the palm of your hand, the little gadget has a 2.7-inch display and is available with classic games like Pacman, Rolling Thunder and Burgertime.
Best tech storage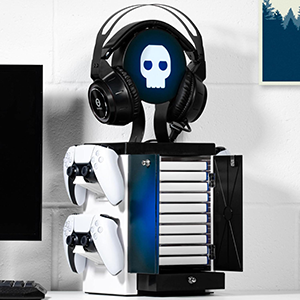 Numskull, PS5 Inspired Gaming Locker
A stylish place to keep all your gaming essentials.
Sold by Amazon
If the gamer in your life is an organizational freak, then this tower is definitely a must-buy. It's a neat space to organize everything from headphones and controllers to spare cables. But the best part is the closable compartment in the center for video game boxes.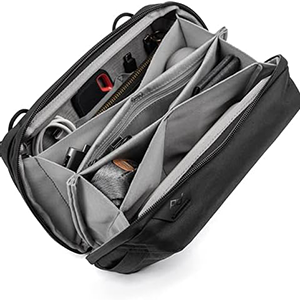 Peak Design, Tech Pouch V2 Black
Easily access your electronics on the go.
Sold by Amazon
Everybody has that desk drawer where all the spare cables, batteries or remote controllers go. Make that a thing of the past with this sleek bag. It has several compartments to keep additional gadgets organized and dust-free, and you'll always know exactly where it is.
GO-VOLMON, Gameboy Case for iPhone
A playable case with a nostalgic feel.
Sold by Amazon
Nostalgic for some retro games? While there are some mobile apps that can transport you to the golden era of gaming, nothing says "retro gamer" as much as this Gameboy-inspired case for Apple's iPhone.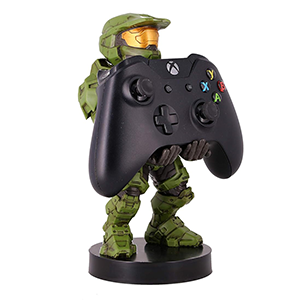 Exquisite Gaming, Halo: Master Chief – Mobile Phone & Gaming Controller Holder
A must-have collectible for Halo fans.
Sold by Amazon
Most gamers just put their controller on the table or couch when done, but there is a much better way to protect it. Especially for those who love the Halo franchise, this gaming controller stand has Master Chief holding out his arms to hold up your gadget.
Best gaming merch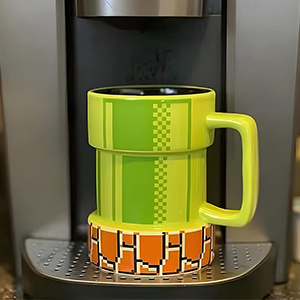 Drtupe, Super Mario Warp Pipe Mug
A microwave- and dishwasher-safe mug for people who love Mario.
Sold by Amazon
Ask any gamer and they'll be quick to tell you that coffee runs through their veins. So what better gift is there than their own coffee mug featuring the iconic green pipe from Super Mario? It is microwave- and dishwasher-safe and can hold 15 ounces.
LEGO, Ideas Sonic The Hedgehog – Green Hill Zone 21331 Collectible Set
Nostalgic, hands-on fun.
Sold by Amazon
Combining two of the most iconic toys, this gift is perfect for gamers who enjoy elaborate Lego builds and Sonic the Hedgehog. This 1,125-piece set is definitely a collector's item and should bring hours of joy.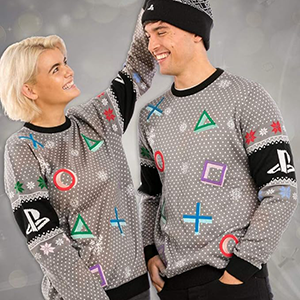 Numskull, Unisex Official Playstation Symbols Sweater
Warm, cozy and perfect for a holiday party.
Sold by Amazon
As the holiday season starts to approach, many people will be looking for the perfect Christmas sweater. If your loved one is a gamer, this sweater with PlayStation symbols and logo is a no-brainer.
Best chargers and charging stations
PowerA, Twin Charging Station for Dualsense Wireless Controllers
Can charge two controllers at once.
Sold by Amazon
Nothing is scarier than running out of battery power when you're knee-deep into an action-packed game. Make sure that never happens by keeping your PlayStation controllers fully charged with the dual charging station.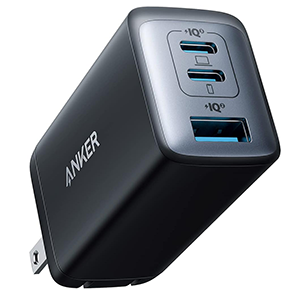 Anker, 735 Charger (Nano II 65W)
Charge all your devices with this one charger.
Sold by Amazon
This wall-socket charger is the only accessory you'll ever need, even if you have multiple devices with different connections. It features a USB 3.0 port for charging regular gadgets, but it has two USB-C ports to charge a mobile phone and laptop at the same time.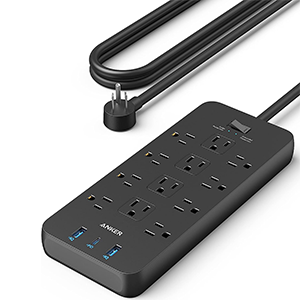 Provides all the power you need.
Sold by Amazon
Looking for several wall sockets when you need to recharge will definitely be a thing of the past with this Anker power strip. At the business end of the 5-foot extension cable are 12 electrical outlets, two USB ports, and a 20-watt USB-C port.
Best sound system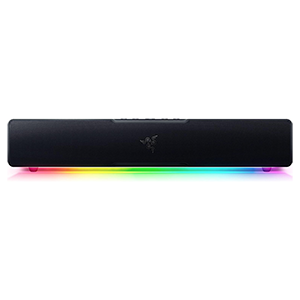 Razer, Leviathan V2 X PC Soundbar
A quality, compact soundbar that can match your other electronics with Razer Chroma RGB capability.
Sold by Amazon
Ensure you can hear everything around you with this powerful soundbar from Razer. Compatible with computers, TVs and mobile phones, it has two full-range drivers and two passive radiators with 14 lighting zones.
More of the best gaming gifts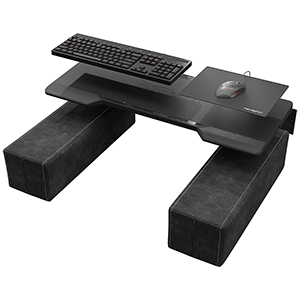 Couchmaster, CYCON² Fusion Grey Couch Gaming Desk
Ergonomic and portable.
Sold by Amazon
Anybody who has ever played console games with a mouse and keyboard will know the struggle of finding the perfect surface. Well, there's nothing better than this lapdesk that comfortably wraps around your waist while you sit on the couch.
Paladone, Playstation Icons Light
Perfect geek décor for your gaming den.
Sold by Amazon
Whether it's for a man cave or entertainment room decorations, no gamer should be without this PlayStation icon light. Standing 4 inches tall and 12 inches wide, it has three different color modes, works through a USB cable or batteries, and is sound-reactive.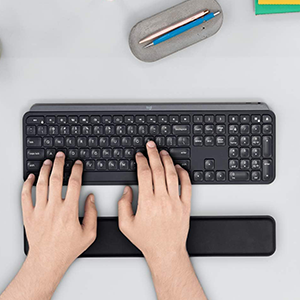 Logitech, MX Palm Rest for MX Keys
Supportive relaxation for your hands.
Sold by Amazon
Make wrist strain a thing of the past with this super-comfortable wrist support. It's suitable for thin keyboards and won't slip, no matter the surface.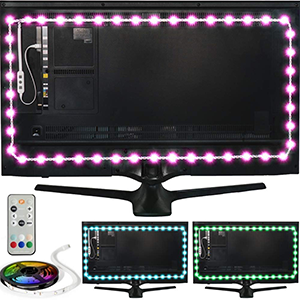 Power Practical, Luminoodle LED TV Backlight
Vivid lighting to enhance your gaming experience.
Sold by Amazon
For total interactive immersion, these LED lights can set the perfect mood, whether you are playing a shooter or racing cars. It easily connects to the back of a monitor or TV through a USB port, and it has 15 ambient colors.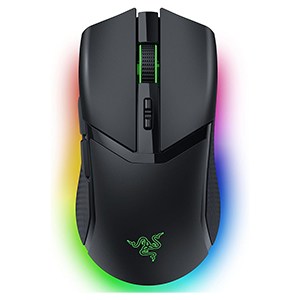 Razer, Cobra Pro Wireless Gaming Mouse
Colorful, customizable and responsive.
Sold by Amazon
Make your gaming moves with precision and a dash of light with this colorful wireless mouse from Razer. The rechargeable battery lasts 170 hours, and it is compatible with Bluetooth, 2.4-gigahertz receivers and USB-C connections.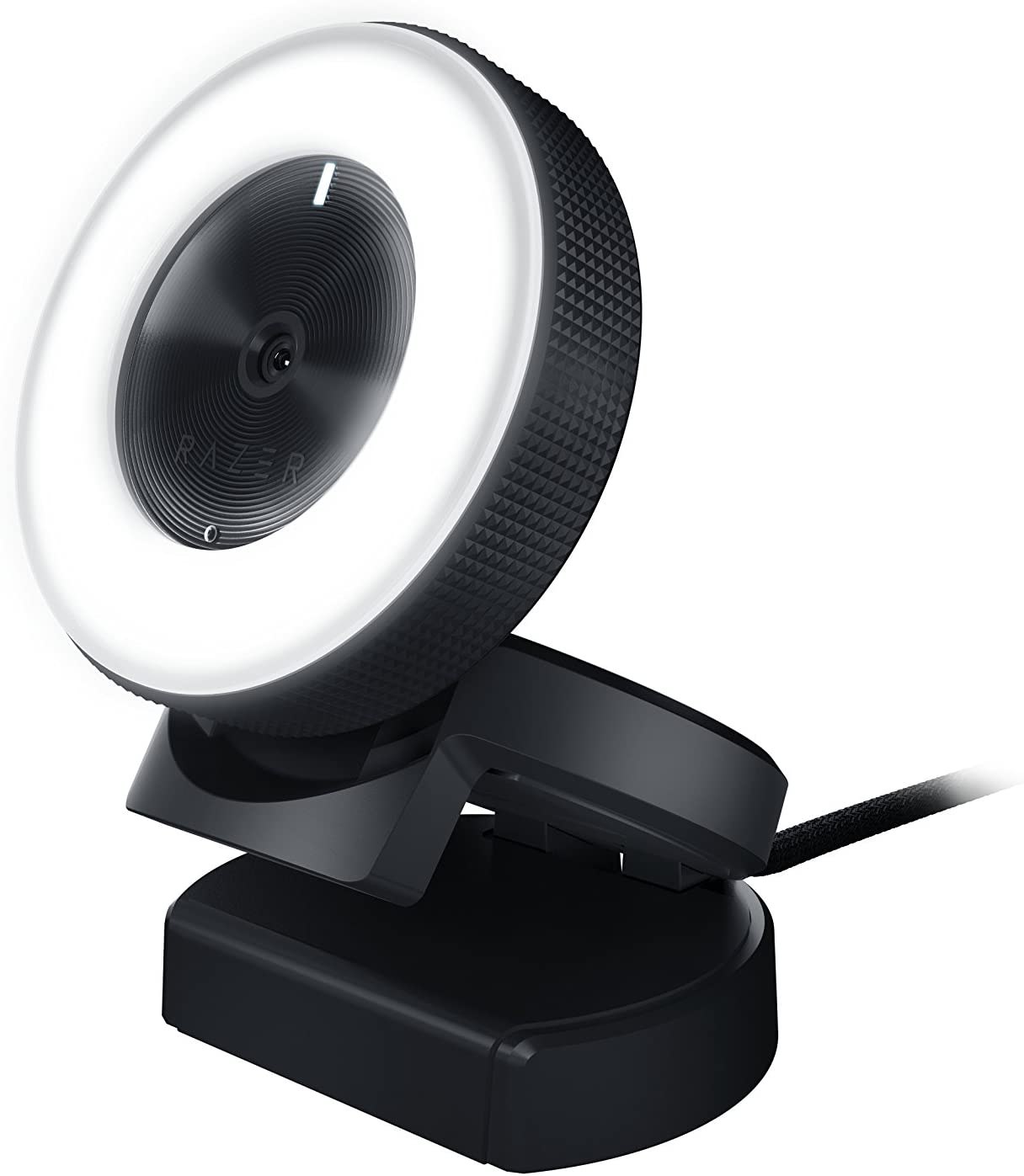 Great for streamers.
Sold by Amazon
If your loved one is into streaming their gaming antics, make sure they are always in the best light. This gadget has a built-in 1080p webcam that captures footage at 30 frames per second or 720p at 60 frames per second. The ring light has adjustable brightness, and it has a built-in microphone.
Want to shop the best products at the best prices? Check out Daily Deals from BestReviews.
Sign up here to receive the BestReviews weekly newsletter for useful advice on new products and noteworthy deals.
Charlie Fripp writes for BestReviews. BestReviews has helped millions of consumers simplify their purchasing decisions, saving them time and money.
Copyright 2023 BestReviews, a Nexstar company. All rights reserved.