You can find relief from the winter itch in the colder months with moisturizing lotions
The winter season brings delicious hot cocoa, the Thanksgiving and Christmas holidays, snow and, unfortunately, dry, itchy skin. You've likely noticed that your skin dries out and gets itchy whenever the temperature drops towards the end of the year. If you only experience itching in the fall and winter, you might have a condition known as the winter itch.
Here's a look at the winter itch and must-have lotions to moisturize your skin in the colder months.
Shop this article: Eucerin Skin Calming Lotion, Gloves in a Bottle Shielding Lotion and CeraVe Anti-Itch Moisturizing Lotion
The reasons why you are so itchy in the winter
Winter itch, or pruritis hiemalis, is a form of dermatitis that can affect you during colder weather. Winter itch can occur on any body part except the hands, face, feet and scalp. People tend to experience winter itch on their legs primarily. The condition isn't noticeable — the skin appears healthy but is moderately dry.
Winter itch primarily affects older adults, but anyone can develop this condition. However, this skin irritation is uncommon in children and adolescents and affects men and women equally.
There's no exact reason why winter itch occurs. However, the factors connected with winter itch include the following:
Itching associated with cold weather that's coexisting with dry skin.
Itching occurs in the fall and winter but clears up during the summer months.
Skin that's aggravated by wearing certain fabrics, such as flannel or wool.
Is winter itch an allergy?
While winter itch can be associated with specific allergic reactions, such as eczema, another skin condition, it doesn't have to be triggered by allergies to occur.
How long does winter itch last?
The duration of winter itch varies with everyone. You may get relief within a few days or weeks throughout the colder months. Winter itch can reappear several times throughout your life or completely disappear after the first occurrence.
How do you get rid of winter itch?
It's best to seek medical care so your health care provider can give you an official diagnosis of pruritis hiemalis. Winter itch can resemble other skin conditions, so it's crucial to have a diagnosis to get proper treatment.
Many over-the-counter medications and home remedies are available to help you deal with itchy skin in winter.
Below are some tips for relieving dry, itchy skin, according to Mayo Clinic:
Moisturize often: Apply a moisturizer to your skin several times a day and whenever your skin feels dry. The best times to moisturize are after washing your hands or bathing.
Choose moisturizers that won't cause irritation: Opt for fragrance-free, hypoallergenic moisturizers that won't irritate your skin. Choose the best lotion for itchy skin in winter that contains healing ingredients, such as shea butter, cocoa butter, urea, ceramides, fatty acids and glycerol.
Keep showers and baths short: The longer you spend in hot water, the less natural oil you'll have in your skin. Limit showers and baths between five to 10 minutes.
Use fragrance-free, hypoallergenic soap: Ensure your hand soap doesn't contain fragrances or allergens. After washing your wands, apply a moisturizer while your hands are still damp.
Choose non-irritating fabrics: Certain fabrics, such as wool, can irritate your skin, causing winter itch. Cotton is a better choice, as it lets your skin breathe.
Relieve itching: Apply a damp cloth to your skin, or use an anti-itch cream or ointment with hydrocortisone to alleviate itching.
Best lotions for dry, itchy skin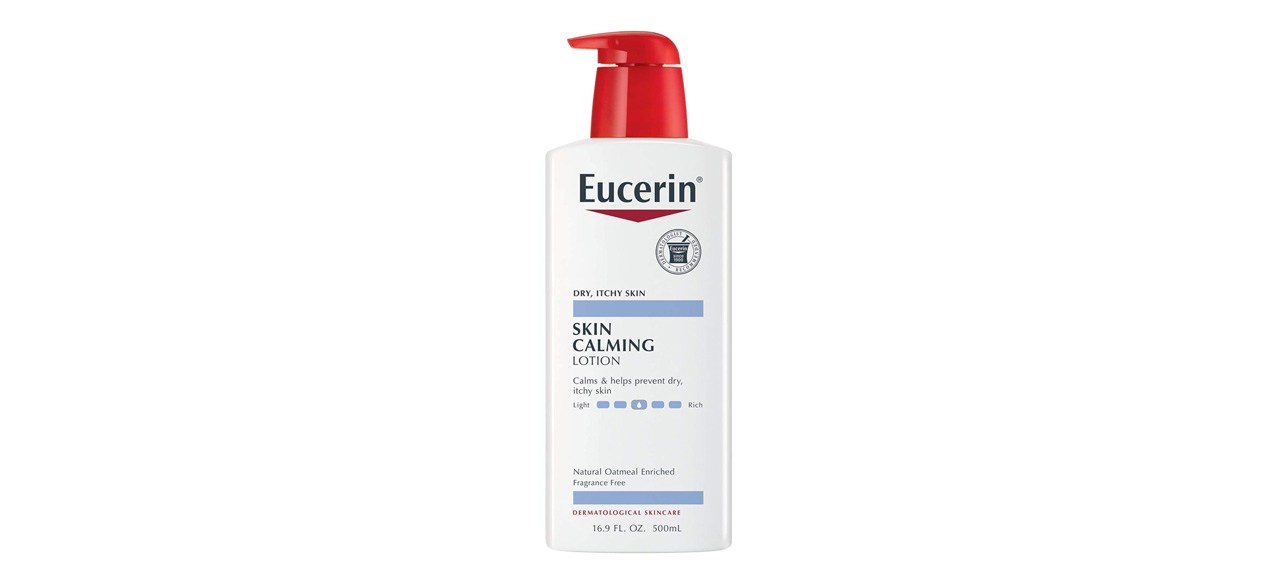 This full-body lotion provides quick relief for itchy, dry skin. It has 24-hour moisturization and a non-greasy formula. It is fragrance- and dye-free and contains ingredients like oatmeal and glycerin. It is safe for children and people with sensitive skin.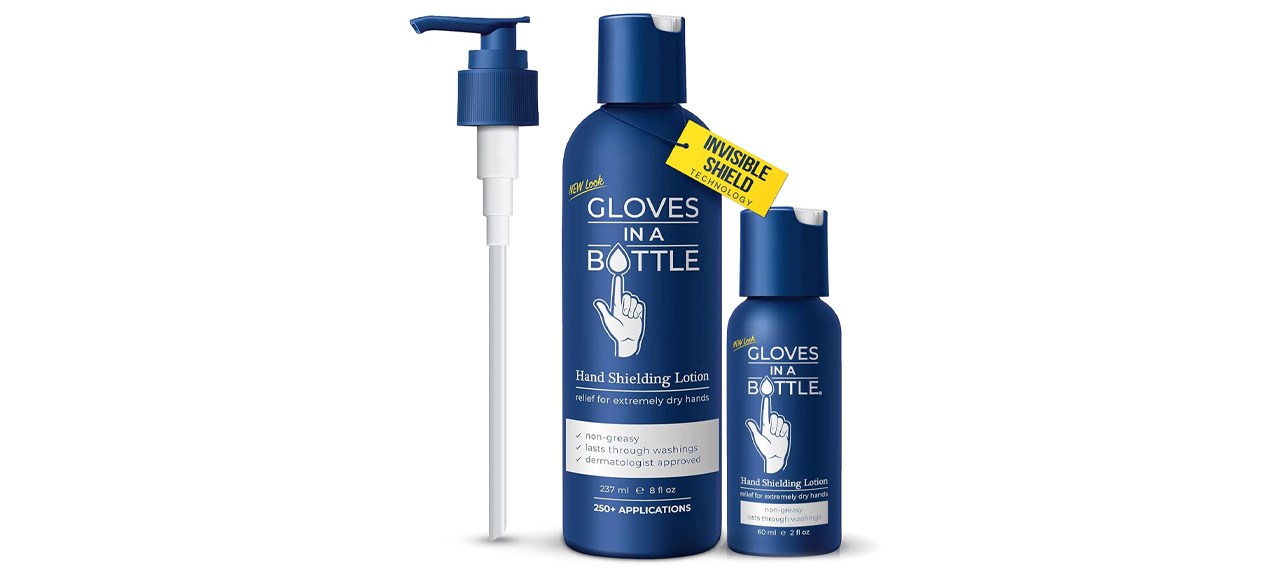 Gloves in a Bottle Shielding Lotion
For instant moisturization after washing your hands, this lotion relieves dry, itchy skin and provides a protective barrier against environmental toxins. It has a skin-friendly, non-greasy and fast-absorbing formula that should be reapplied every four to 12 hours. It is hypoallergenic, vegan and cruelty-free.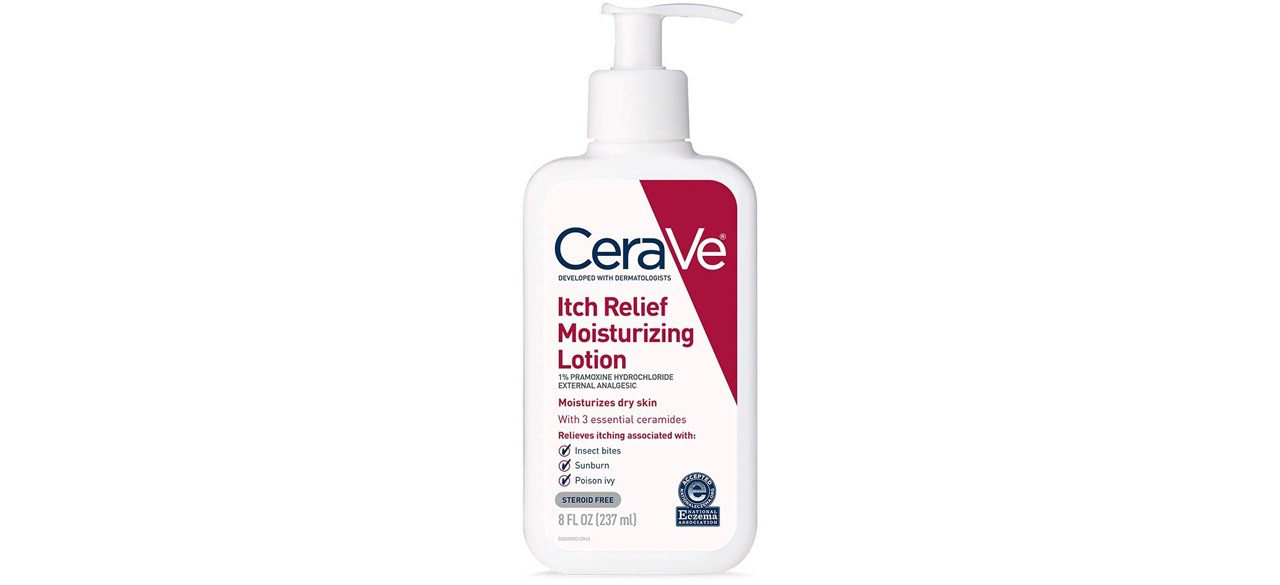 CeraVe Anti-Itch Moisturizing Lotion
This lotion can relieve winter itch, insect bites, sunburn and poison ivy while moisturizing your skin. It can provide relief within minutes and lasts up to eight hours. Its formula includes pramoxine hydrochloride and niacinamide to alleviate itching and calm skin. It is fragrance- and steroid-free and noncomedogenic.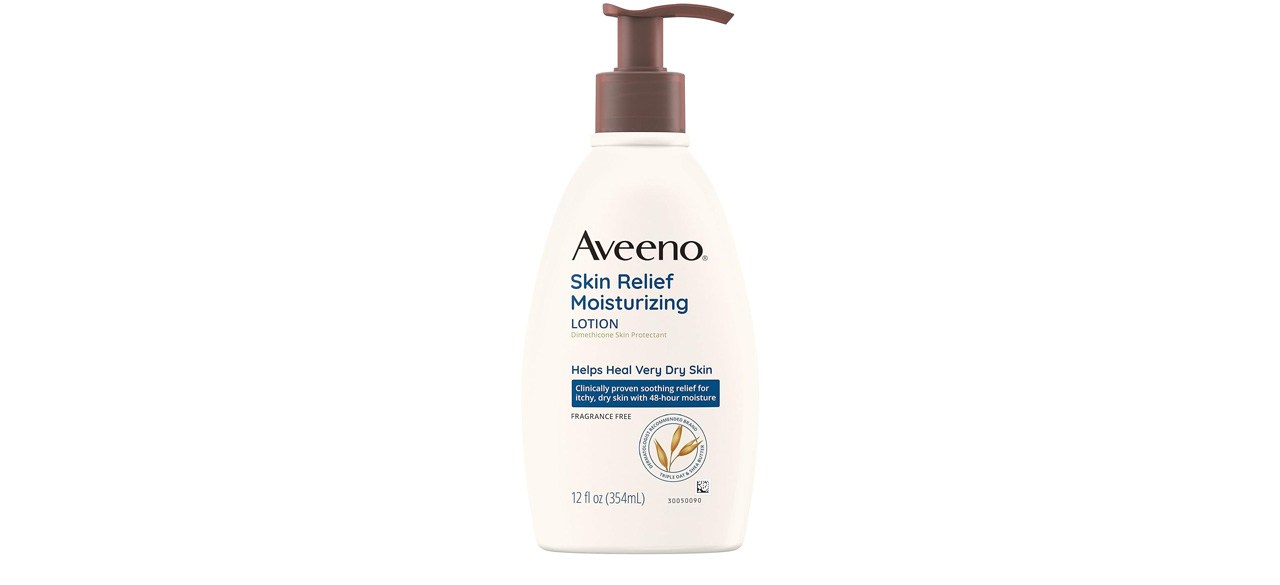 Aveeno Skin Relief Moisturizing Lotion
This fragrance-free lotion has a triple oat and shea butter formula to heal dry, itchy skin for up to 48 hours. It contains the active ingredient dimethicone, which acts as a skin protectant. It is non-greasy, noncomedogenic and free of parabens and dyes. It is safe to use on sensitive skin and has been allergy-tested.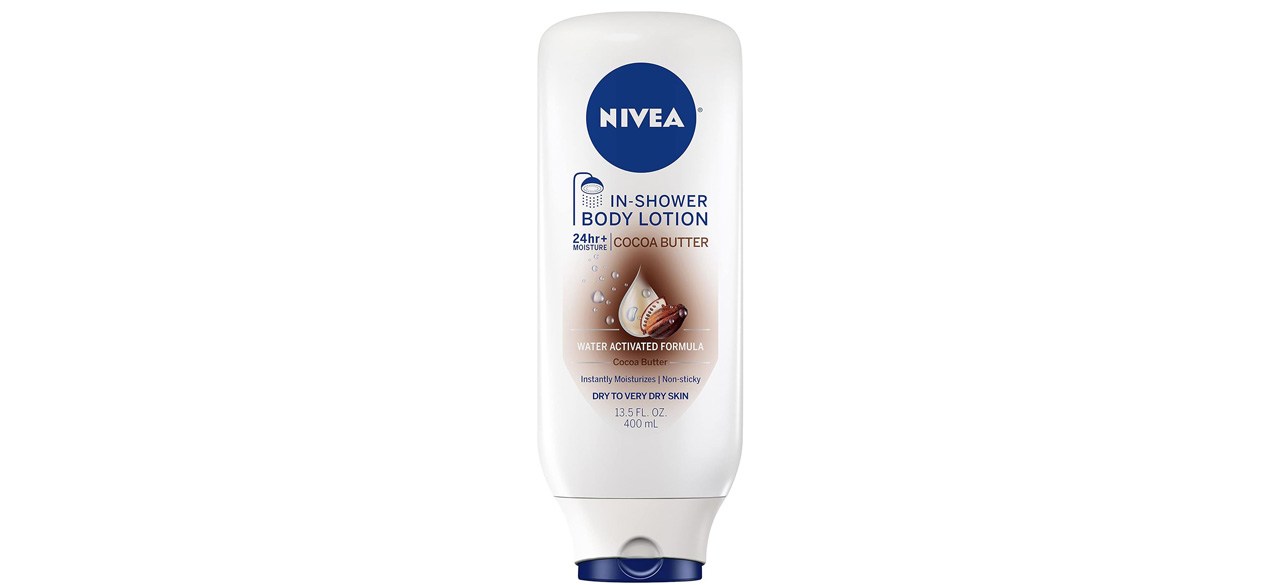 Nivea Cocoa Butter in Shower Lotion
This cocoa butter-scented lotion must be applied to wet skin before rinsing it off in the shower. It offers more than 24 hours of moisture for dry skin. The water-activated formula won't leave your skin feeling sticky or cause residue.
Want to shop the best products at the best prices? Check out Daily Deals from BestReviews.
Sign up here to receive the BestReviews weekly newsletter for useful advice on new products and noteworthy deals.
Taneia Surles writes for BestReviews. BestReviews has helped millions of consumers simplify their purchasing decisions, saving them time and money.
Copyright 2023 BestReviews, a Nexstar company. All rights reserved.