Less mess, more convenience
Thanksgiving dinner is an overwhelming mess of different pots, pans, appliances and processes. Lucky for us, the top-of-the-line Instant Pots pressure cook, air fry, dehydrate, saute, bake and slow cook everything from family favorite sides and appetizers to small Thanksgiving meals. Instant Pots can steam, roast, air fry and slow cook your favorite dishes and save time and additional dishwashing during a chaotic holiday.
Shop this article: Instant Pot Pro Crisp 8-quart 11-in-1 Cooker, Instant Pot Official Silicone Steamer and Esjay Cake Pan Set.
Mix your methods
Air frying and pressure cooking aren't always for separate meals. Many of the Instant Pot's most standard features work together to bring many of your favorite dishes to another delicious level.
Are you cooking Instant Pot turkey breast? Start with a pressure cook to keep it moist and tender, and finish with an air fry for a crisp.
Want to make Instant Pot stuffing? Air fry, bake, broil or dehydrate the bread, turn it to saute for onions and celery and finish it with a quick run through the pressure cooker.
Correctly estimate your pressure cooking time
Pressure cooking and timeliness can often seem at odds with one another. Large batches of sauce and soup take up to 20 minutes to build up pressure, while small appetizers may only take a few. Furthermore, several recipes recommend releasing pressure naturally while it rests.
If soup requires 40 minutes of pressure cooking and a 15-minute natural release, you're likely looking at well over an hour between hitting start and eating. Sometimes, it's better to aim for an early finish and keep it warm with the pressure lid.
Check the seal
Don't assume the lid is secure because you locked it into place. The telltale sign of an improperly fitted lid is the sound of air escaping during the initial process. If a light push doesn't seal it, release the valve and start again. The seal keeps air and moisture and helps prevent your food from burning.
Mashed potatoes
The Instant Pot is tailor-made for delicious mashed potatoes. From loaded mashed potatoes to fluffy mashed potatoes, pressure cooking can cook them easily. Using an Instant Pot gets you delicious, evenly cooked potatoes with minimal lumping or gumminess.
A great fallback option
Traditionalists who don't want to use mysterious new tech on Turkey Day may easily overthink the Instant Pot's most basic functions. The Instant Pot's baking and saute functions work when the main functions aren't needed.
Practice makes perfect
Don't test-run your air fryer function on Thanksgiving. Understanding when another cooking setting can speed things up, slow them down or keep things warm without overcooking requires understanding the gadget's core functions. Know what you're working with and understand the process.
Don't forget dessert
The Instant Pot makes delicious cakes and pies, thanks to its round base and baking functions. It may seem abnormal, but with practice, you might have a new favorite cake "oven."
FAQ
Q: Can I cook a whole turkey in an Instant Pot?
A: Some small turkeys may fit into larger models but don't bank on it. Those with small families may want to use a turkey breast instead.
Q: What exactly does an Instant Pot do?
A: An Instant Pot can be as simple as a small pressure cooker, but many models also air fry, dehydrate, bake, broil, make yogurt and more.
Q: Do all models do the same thing?
A: No. Make sure the one you buy has the function you want.
Best Instant Pot products for Thanksgiving Dinner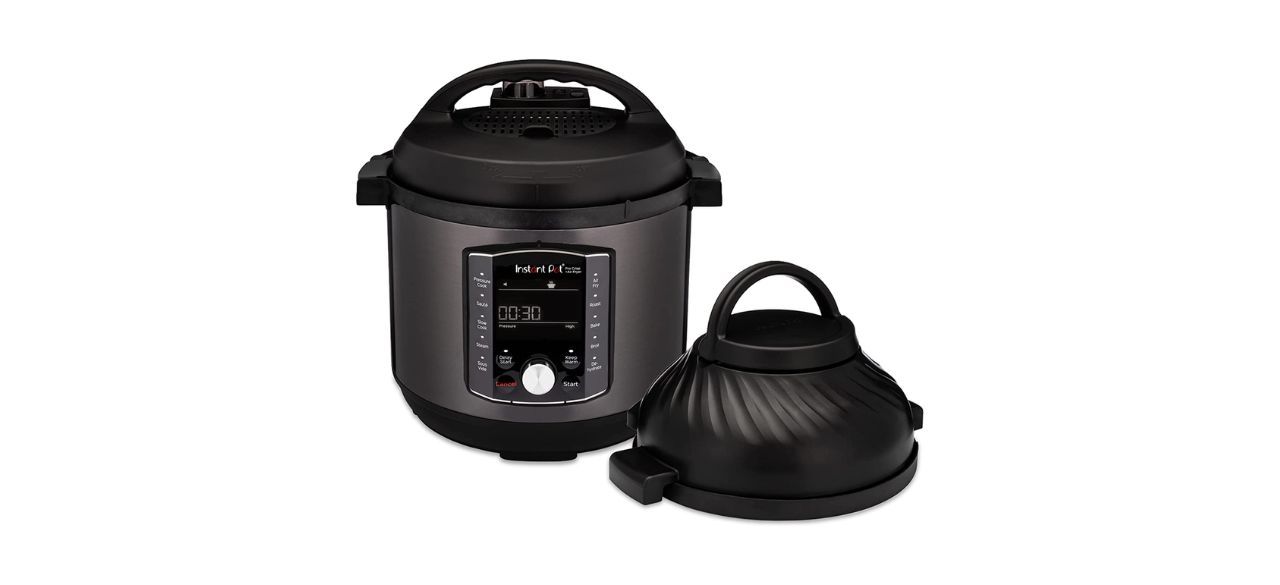 Instant Pot Pro Crisp, 11-in-1, 8-quart
This 11-in-1 Instant Pot Pro Crisp model has the brand's EvenCrisp air frying technology, an electric pressure cooker and a multicooker lid ideal for Thanksgiving.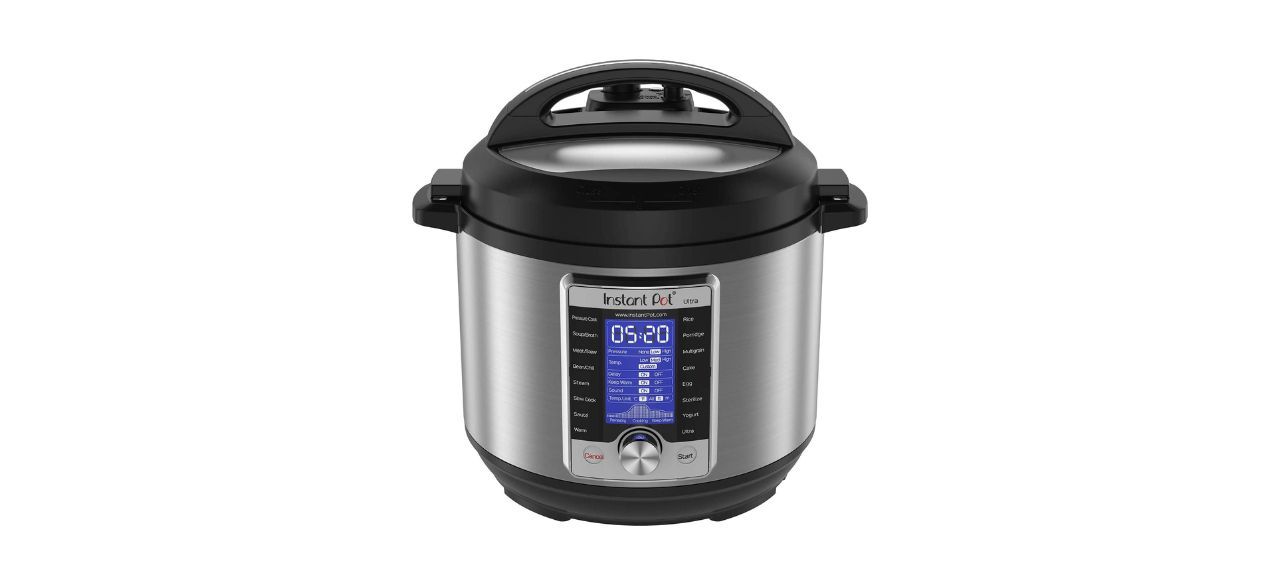 Instant Pot Ultra, 10-in-1, 6-quart
The dial-controlled Instant Pot Ultra serves many of the aforementioned functions with a modern dial system with custom settings, which is perfect for reprogramming the settings you'll need on Thanksgiving.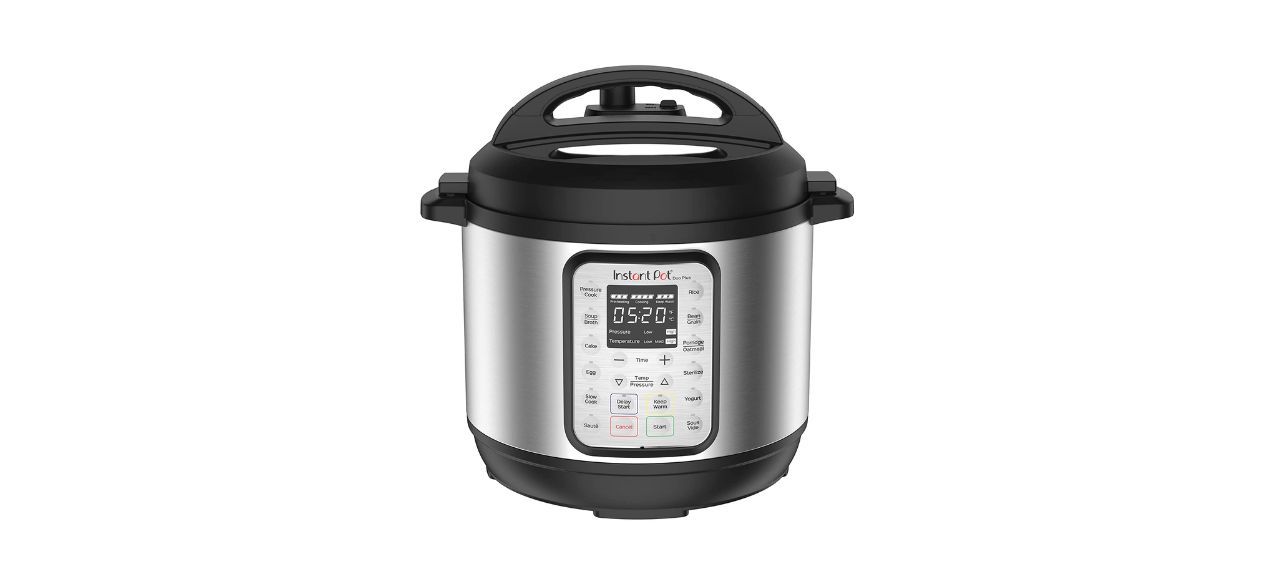 Instant Pot Duo Plus, 9-in-1, 6-Quart
Are you looking for a middle ground between the top-of-the-line Instant Pots and those at the bottom? The Instant Pot Duo Plus might not have the air fryer or baking options, but its pressure cooking function, steamer and slow cook options make great mashed potatoes.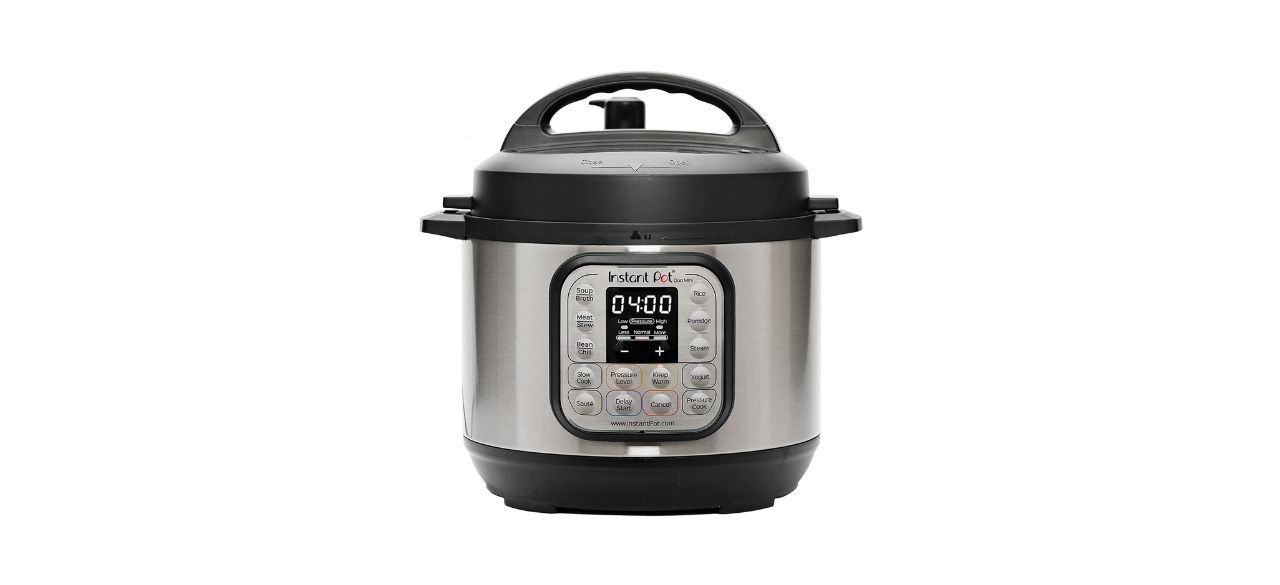 Instant Pot Duo, 7-in-1, 3-Quart
This small pressure cooker might not cook a huge Thanksgiving portion, but those who do not need lots of portions will appreciate its small but adequate size. Furthermore, the small size means this Instant Pot works well for dips and other appetizers.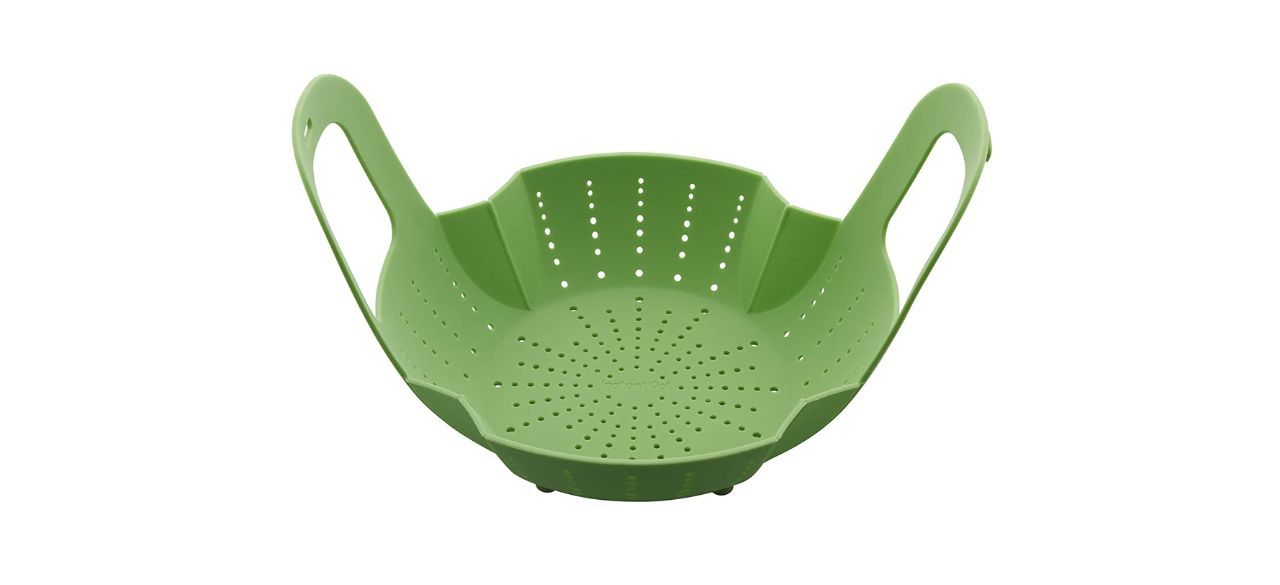 Instant Pot Official Silicone Steamer
This steamer basket makes your Instant Pot potatoes even easier, thanks to Instant's smart lift design that acts as a bowl and strainer in one. People looking to cut back on their dishes will appreciate this simple, handy device.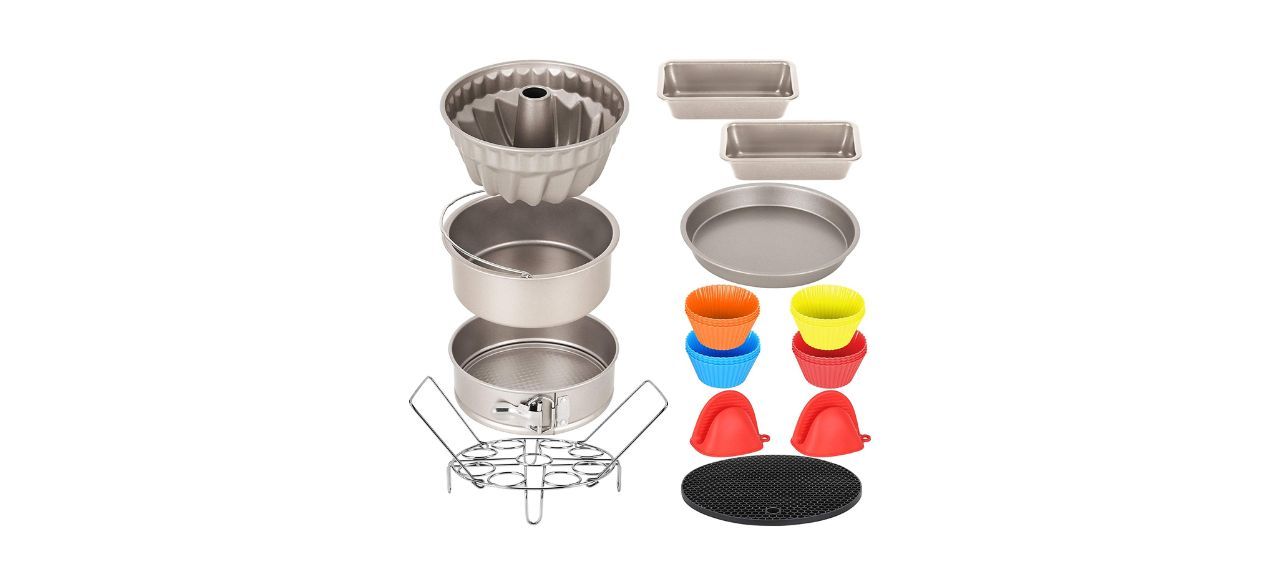 This Instant Pot accessories set fits in your 6-quart model and makes baking a breeze. Using its components, you can make anything from pumpkin pie to chocolate cake and turkey pot pie. The nonstick coating makes these dishwasher-safe accessories easy to clean up.
Want to shop the best products at the best prices? Check out Daily Deals from BestReviews.
Sign up here to receive the BestReviews weekly newsletter for useful advice on new products and noteworthy deals.
Bradley Geiser writes for BestReviews. BestReviews has helped millions of consumers simplify their purchasing decisions, saving them time and money.
Copyright 2023 BestReviews, a Nexstar company. All rights reserved.