Lordstown Motors' founder and former CEO is buying the bankrupt EV maker's assets, according to a September 29 filing with the U.S. Securities and Exchange Commission (SEC).
Lordstown's "selling entities" said in the filing that Steve Burns made the only qualified bid for what's left of Lordstown, which filed for bankruptcy in late June. Burns founded the company in 2019 and brought it through a special purpose acquisition company (SPAC) merger in 2020, FreightWaves explains in a timeline of Lordstown's short existence.
The former CEO of Workhorse, Burns set up Lordstown to acquire the idled General Motors factory in its namesake Ohio town. GM had built cars at the site since 1966 but shut the factory down in March 2019. Lordstown's stated goal was to use the plant to manufacture electric trucks, aimed mainly at commercial fleets.
Under Burns' leadership, Lordstown promised an electric van and an electric RV project, plus future personal-use SUVs—all of which were deferred.
Lordstown Endurance
Lordstown at one point confirmed 100,000 orders for its electric pickup truck, the Endurance. Then about six months later, in June 2021, Burns was ousted as CEO amid a scandal over inflated order numbers. This began with an internal investigation, but also involved an SEC inquiry.
Burns had started selling Lordstown stock up until the bankruptcy, FreightWaves notes. After the SPAC merger with DiamondPeak Acquisition Corp. in October 2020, he reportedly owned about 25% of the company's stock. He reportedly made more than $60 million from share sales, including a big sale days before Lordstown filed for Chapter 11 bankruptcy in June.
It's unclear what Burns will be acquiring if the deal is completed. Foxconn purchased the Ohio factory from Lordstown for $230 million in May 2022. The Taiwanese company was then contracted to manufacture the Endurance. In February it paused production amid a recall, and it appears it never truly restarted.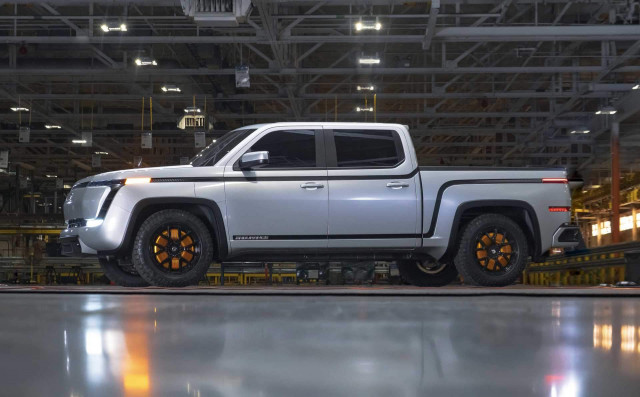 Lordstown Endurance
Just a handful of pickups were built—Lordstown never raised enough capital for the hard tooling needed for true mass production—and Lordstown subsequently filed a lawsuit against Foxconn claiming the manufacturer breached the terms of their deal.
The Endurance was itself a new spin on an extended-range electric pickup that Burns had been preparing when he led Workhorse, called the W-15. So perhaps, now that Lordstown has zero manufacturing footprint, Burns will try something like it again, under a new name, with a contract manufacturer.
Related Articles